High expectations are our inspiration!
Each film project is an unique process that starts with brief idea and ends up with magnificent movie. We can provide you only with professional film director or with full film production service – with dedicated creators, script writing, storyboarding, budget estimation and schedule planning. We organize both – shooting and postproduction.
Our portfolio consists of complex TVC productions as well as original You Tube commercials, corporate promos and anniversary movies, testimonials, tribute films, animated explainers, 3D animations, mood movies, image films and various video content productions.
100th anniversary of zzm – screenplay&director
CEE report video event 2021
X SERIES JCB ROBERT KUBICA 2018 – Day 1
X SERIES JCB ROBERT KUBICA 2018 – Day 2
 axa Financial intelligence
auto idea mercedes-benz – bialystok
auto idea mercedes-benz – warsaw
animations and commercials
Alicja and Michal, they really listen to clients needs and quickly adopt to your requirements and expectations.They are both committed and helpful at any stage of the project, making every single detail perfect in order to finish with the highest quality product. I value their professional approach that makes our cooperation just pure pleasure!
We were shooting our image film in original Turkish locations - in hell-sunny queries and earsplitting factory. Despite these challenging and hard conditions, Michal's professional experience and creativity helped us to achieve a wonderful movie.
There are certain moments in life and business; announcements; important messages; special news or surprises, which do need to be recorded by the steady hand and sharp eye of a real professional.And I had the privilege and pleasure to have found such a 'hand & eye' in the person of Michał Fazlejew. Multiple important moments and occasions (Openings of new facilities; Open Days; Product-launches; marketing-support-activities, etc) have been put on 'tape' by Michał and his crew on an impressive way!
Have an idea? Let us take it from here – contact us directly for creative treatment, detailed budget estimate and production service schedule!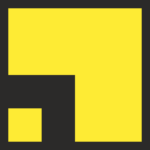 Do you own an art gallery, restaurant, hotel, showroom or any type of shop ? 
Virtual walk 3D is a new way to present your business to your Clients in a original and engaging way!